Connexion Asset Group
Transaction History
Acquired ~1,000 units of multifamily properties in Colorado and Florida inclusive of assets purchased via bankruptcy estates, foreclosures, note acquisitions, and outright purchases, generating a 51% IRR. Average occupancy <50% upon acquisition; within 90 days, most properties were at 90+%.
Purchased 134-unit, Florida State University-adjacent Spanish Oaks apartment building in Tallahassee, Florida, for $2.85M, financing out equity multiple times; sold for $5.3M in 2013.
Purchased a vacant 112,000 SF warehouse in Englewood, Colorado, for $2.65M with an environmental issue that was successfully closed. Flexible layout to accommodate smaller and larger tenant footprints. Financed out equity multiple times.
Acquired Tavern Square mixed-use building in Alexandria, Virginia, for $9M as an entity-level recapitalization and completed a $6M renovation. Sold for $50.35M in 2018.
Acquired 1,000-acre land parcel for Castle Oaks Estates in Castle Rock, Colorado, with sale to development partners; Connexion portion of purchase was $2.5M; exited in 2006 for $9M.
Acquired 30 Wall Street, New York, New York, for $20M and exited Connexion equity interest in 2011 as part of an entity restructure.
Acquired 22-building, 1.45M SF Denver West Office Park, a people-oriented office park with outdoor amenities (e.g., walkways, trails, and ponds) and close proximity to major thoroughfares, performing an entity-level recapitalization.
Through a tax-efficient recapitalization, a German shipping conglomerate acquired the office, retail, and parking interests of a 29-story, 2M SF mixed-use building in Chicago's Streeterville neighborhood, 680 North Lake Shore. Inherent value created by the transaction structure allowed our investors to acquire their interest on a preferential basis, enhancing the asset's ability to generate positive returns. When the 474-foot-tall, city-block-encompassing building was completed in 1926, it was the largest building in the world.
With a premonition that the financial and real estate markets were showing signs of strain leading up to the 2008 financial crisis, Connexion refinanced all real estate loans (nearly $100M) set to expire prior to 2011 with fixed-rate mortgages.
Acquired 53 acres in the heart of Winter Park, Colorado, holding the land for future development as a sustainable, year-round community. At only 65 miles from Denver, Winter Park is the closest major resort town to the Denver metro, providing residents with a quick year-round escape.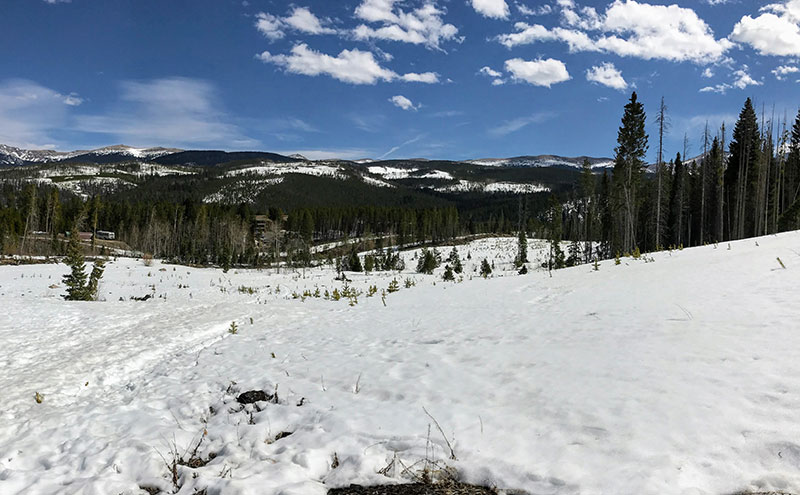 Acquired a 26,000 SF warehouse in Lakewood, Colorado, as a long-term hold, with a GSA single tenant.
Acquired 126-unit Fitzsimons Junction in Aurora, Colorado, for $2.5M. Connexion's membership interest was redeemed at $6.93M in 2014.
Purchased defaulted CMBS debt secured by the 258-unit Vista Peak apartments in Colorado Springs, Colorado, for $4.2M. Sold for $7.5M in 2014.
Purchased bonds for 286-unit Village by the Park apartments in Northglenn, Colorado, for $7.2M. After foreclosing and investing $1.5M, the complex sold for $19.6M.
Purchased at a discount defaulted debt for the 13.5-acre Inverness Land in Englewood, Colorado, and received pay-off two days after the purchase closed for an 18% cash-on-cash return.
Purchased 128-unit Calle Central apartments in Phoenix, Arizona, for $3.2M, completely renovating and selling for $5.2M in 2016.
Purchased an 8.5-acre/42-dock truck terminal for $1.85M. 5555 E 58th was vacant at purchase. The terminal was first leased to Swift and then to FedEx. The site's central location with access to major highways make it ideal for truck terminal use, with potential for redevelopment to a Class A warehouse. Currently owned.
Purchased 352-unit Paradise Vista apartments in Phoenix, Arizona from a receiver for $7M. Partially renovated and sold for $13.8M in 2016.
Purchased 1400 W 3rd, a fully leased, 115,000 SF industrial building for $5.9M in Central Denver. Currently owned.
Acquired a lender owned, 220-unit Waterfront Terrace in Indianapolis, Indiana, for $4.3M. Property was repositioned, with 60% of units being fully renovated and sold in 2019 for $13M.
Purchased a 14.66-acre industrial parcel for $3.192M and cleared title, access and utility issues, selling in 2019 for $5.43M.
Purchased 500 W 53rd a 112,500 SF industrial building with a vacating tenant for $5.18M. Currently owned and fully leased.
Purchased and renovated office condo at 1440 Blake Street in Denver, Colorado. Serving as Connexion Asset Group's headquarters.
Entered into a $21M partner recapitalization and renovation funding for the 787-unit Spanish Cove apartments in St. Louis, Missouri, and sold for $27M in 2019.
Completed a 4-building joint venture acquisition of 450,000 SF of industrial in Memphis, TN and sold the sole "flex" building in 2019 for a 17% profit. Remaining 3 buildings are currently owned and fully leased.
Completed a 2-building joint venture sale leaseback acquisition of 485,000 SF of industrial in Columbus, OH. Currently owned and fully leased.
Acquired a 109,000 SF vacant, industrial building for $7.175M that is now 100% leased to the City and County of Denver. Currently owned.
Completed the sale leaseback acquisition of a 21,000 SF national single-tenant industrial building at 5595 Joliet for $2.3M. Currently owned.
Completed the acquisition of a new-build, single-family home in Maui, Hawaii, for $3.6M and contracted to sell it 30 days later for $3.95M.
Completed the acquisition of a 50% completed, single-family home in Maui, Hawaii, and completed construction. Sold January 2022.
Completed the acquisition of 9 developed, single-family lots in Maui, Hawaii ranging in price from $510,000-$925,000 for speculative home construction. Currently owned.